You can create a brand new form or modify an existing form Template. There are templates that are available to all Sequence Wiz members and templates available only to trainees of a specific school.
To modify an existing School Template, go to Forms from the top menu.

Find the Template you wish to modify. It will be marked with School Template tag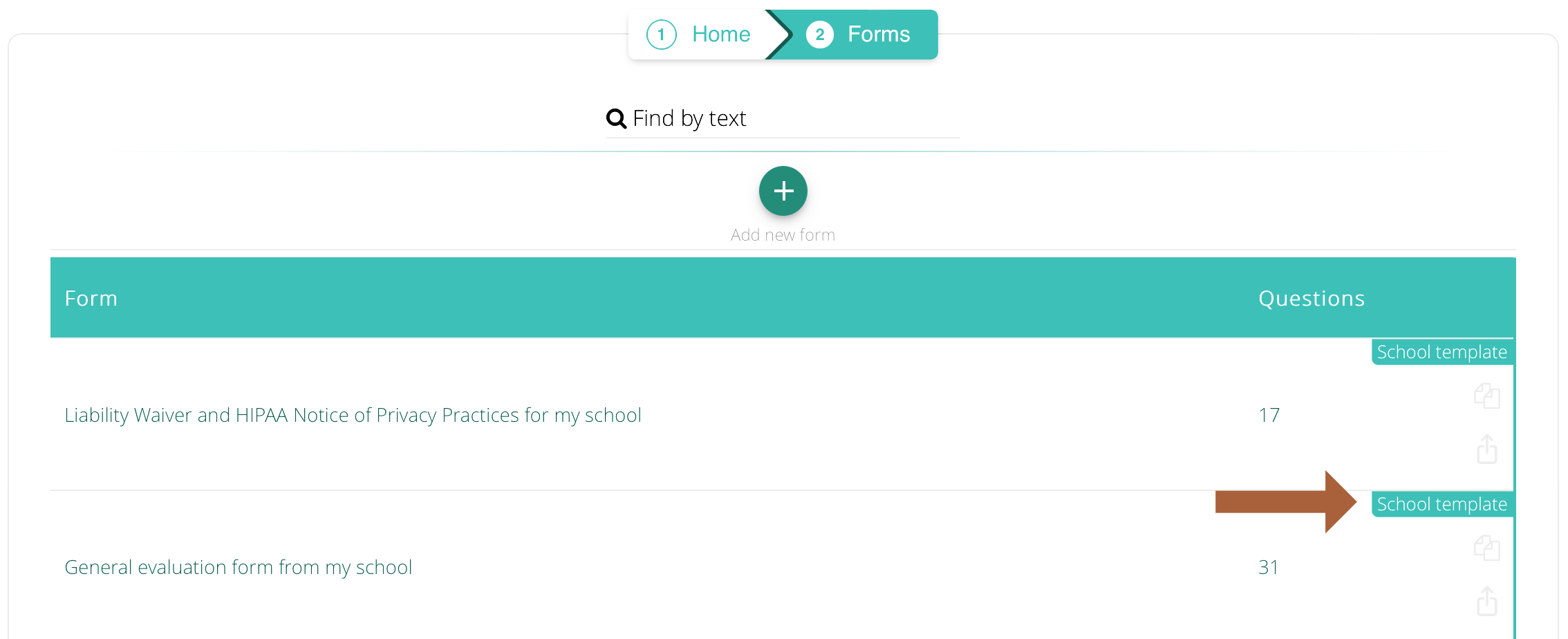 Click on the Duplicate icon on the right.

A new version of the form will open. You can make any changes you wish and then click on CREATE button at the bottom. Be sure to give your form a name that is different from the template for clarity. After you save your form, you can send it to your yoga students. You can also make changes to any of your forms at any time.