You can cancel your subscription at any time. Go to MY ACCOUNT – MY PROFILE.

Then click on Subscription tab. Here you will have an option to cancel your subscription. Once you cancel your subscription, it will move into read-only mode, meaning that you will be able to view and print your existing sequences, but not create new ones. You can resubscribe at any time and renew your access to your account.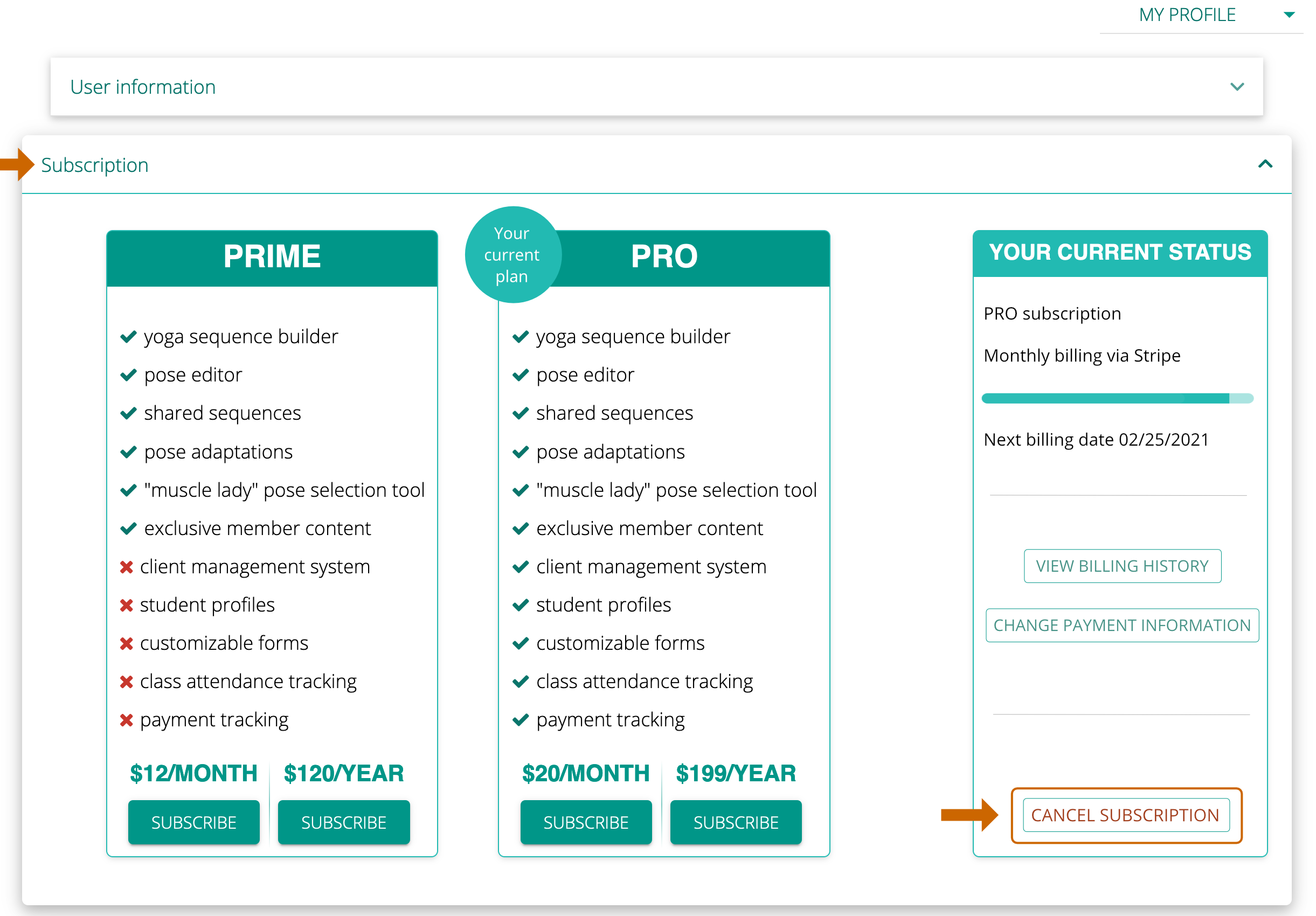 You will receive a confirmation email from us shortly.
---