To join a private group of your yoga school, you need to set your profile on Sequence Wiz community site. To do that, go to the Sequence Wiz community site by clicking on Sangha button in the top right corner of your account homepage.

Enter your email and password to get access to the community site.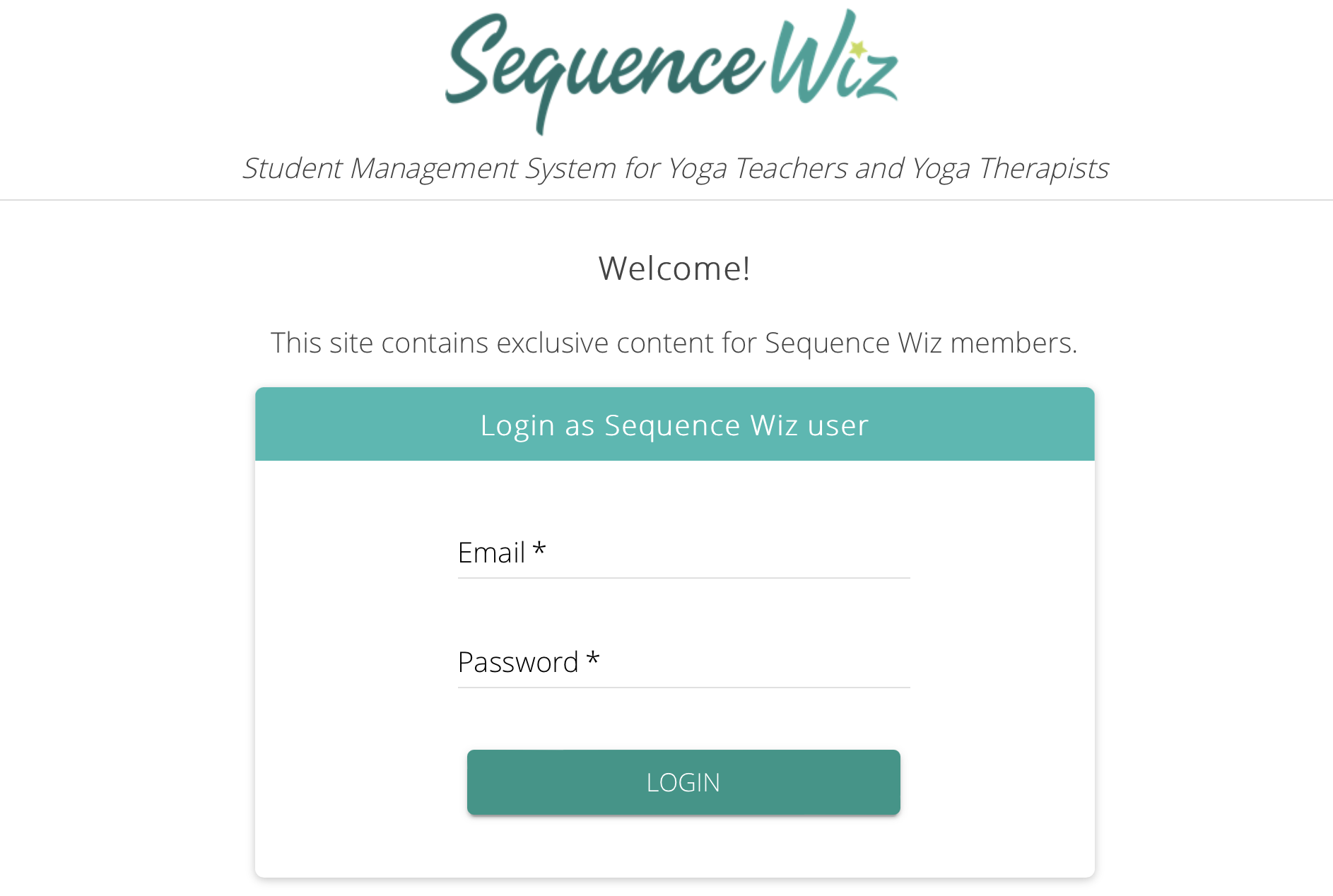 To set up your profile, click on your name (or email address) in the top right corner and go to Profile. Enter as much information as you like.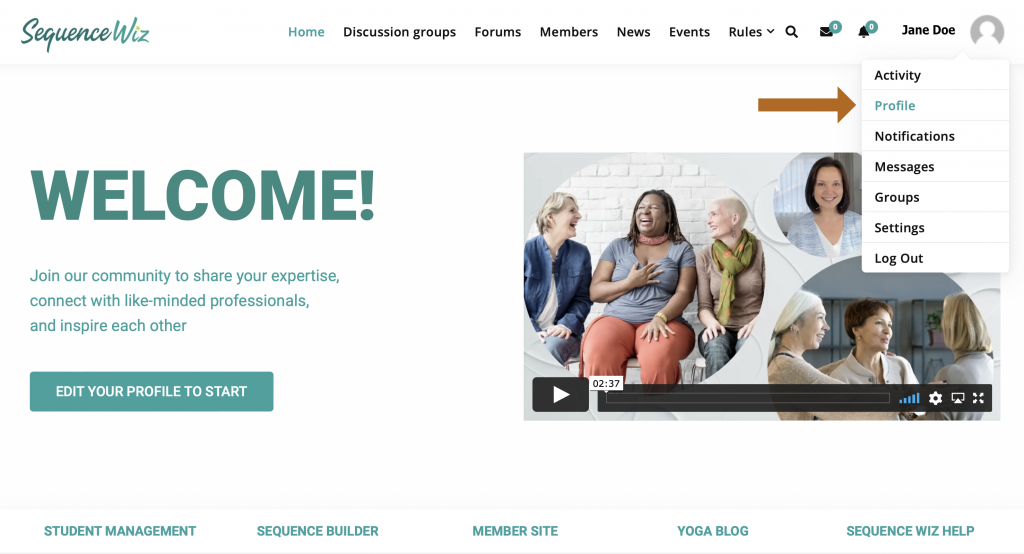 Once your school administrator invites you to their private group, you will get an invitation in Notifications in the top menu.

Click on the notification bell and you will be taken to the Groups > Invitations section. Click Accept to accept the invitation. You will be added to the private group, where you will be able to communicate with other group members and post content.

You will also receive an email invitation. You can accept the invitation from the email, as well.