To edit a pose first click on it to select and then click on Edit icon in the top right corner. You can edit only one pose at a time.

The Pose Editor will open.
Hint: You can always get information on how to do different editing tasks by clicking on "i" icon.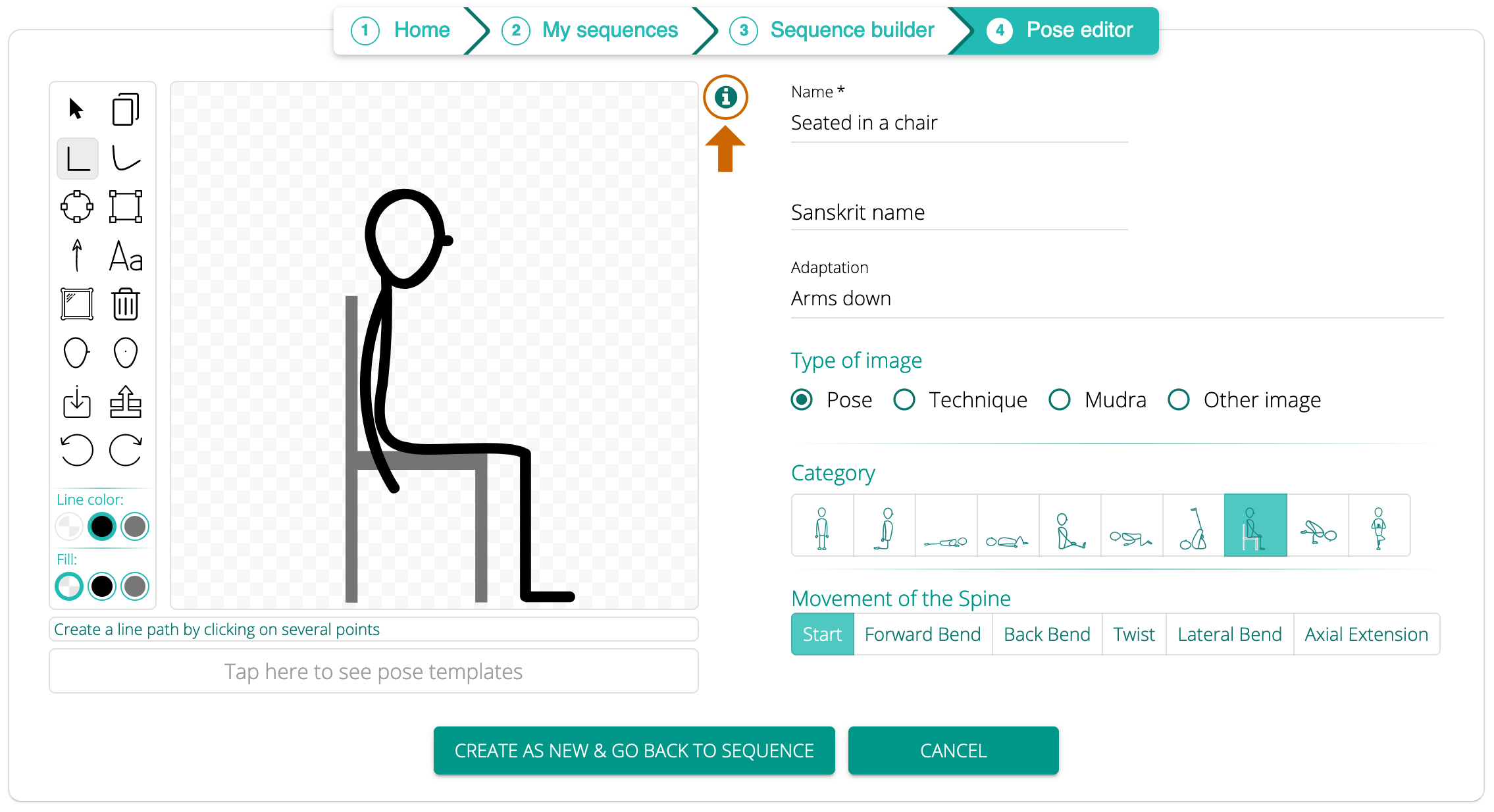 Here is what the editing tools are for: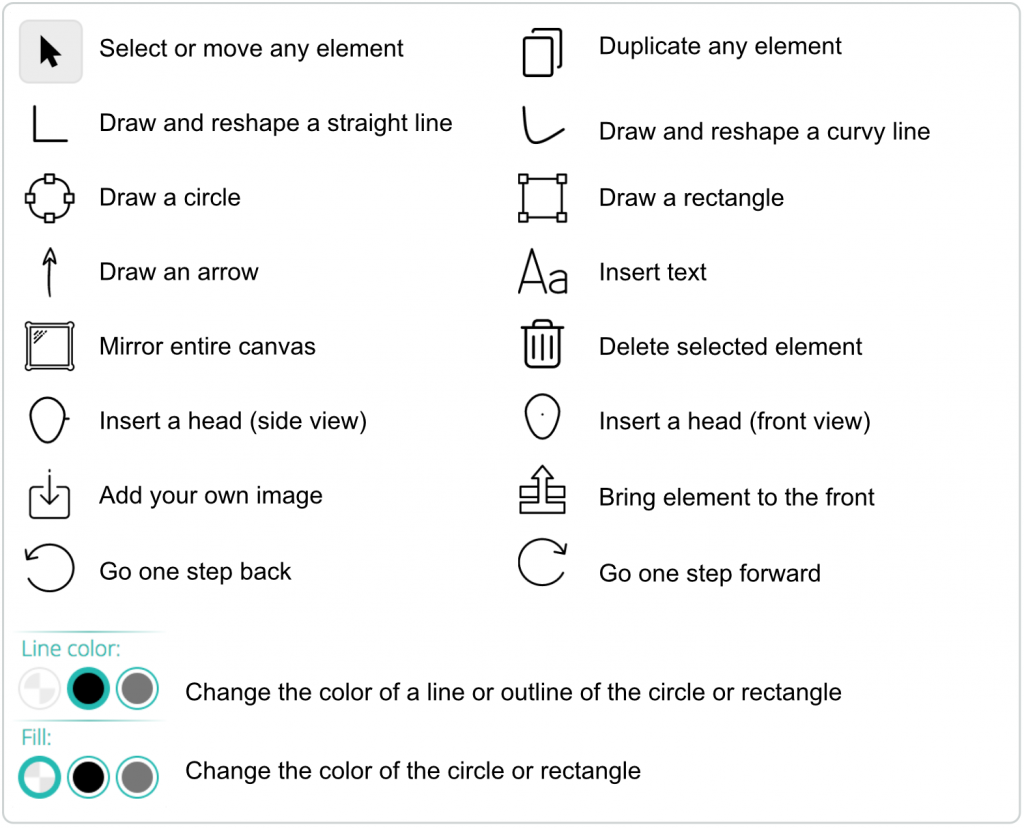 Whenever you hover over an icon, you will see a hint reminding you what it is for.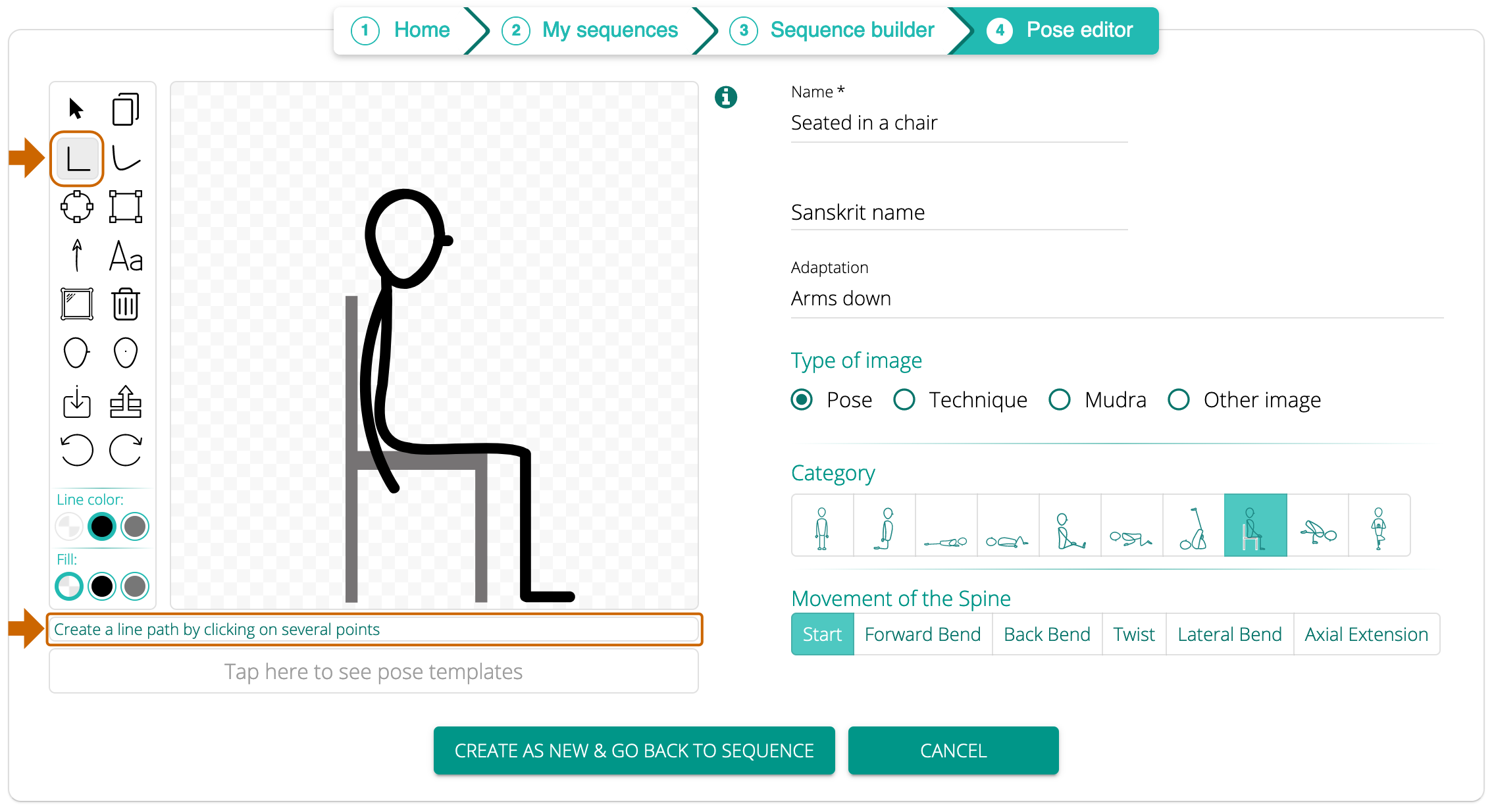 Here are the tasks that you can do in the Pose Editor:
After you make your changes enter new pose name and select categories, then click on CREATE AS NEW AND GO BACK TO SEQUENCE.
---