To create a pose from template first select any pose and click on Edit icon.
Then select the entire pose and delete it (by clicking Delete on your keyboard). Click on Click here to see pose templates and choose a template. The template will be inserted into the Pose Window. Edit it any way you like (how to modify a pose).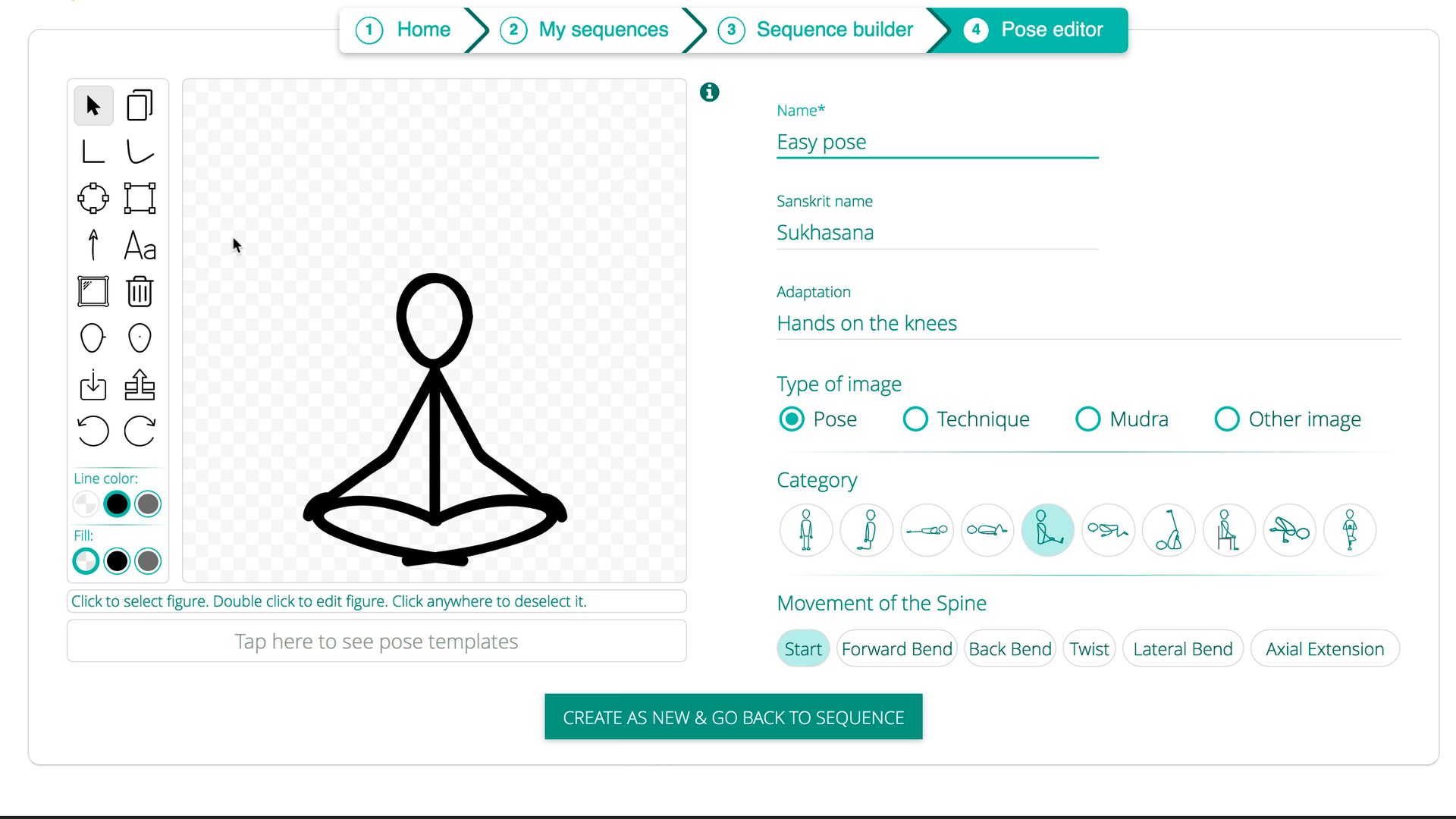 Enter new pose name and select categories, then click on CREATE AS NEW AND GO BACK TO SEQUENCE.
---