You can add a Form to a Student Profile and perform the following tasks there.

To add a Form to your Student profile, go to Students from the top menu, select your student, and go to the Forms tab. Click on the plus sign next to Add form.

A window on the right will open. Here you can choose an existing form from the list or create a new form by clicking on the plus sign next to Create new form.

Choose your Form by clicking on it, and it will be added to your Student profile. Now you can do the following things with your Form:

PREVIEW allows you to see what the form looks like to your student.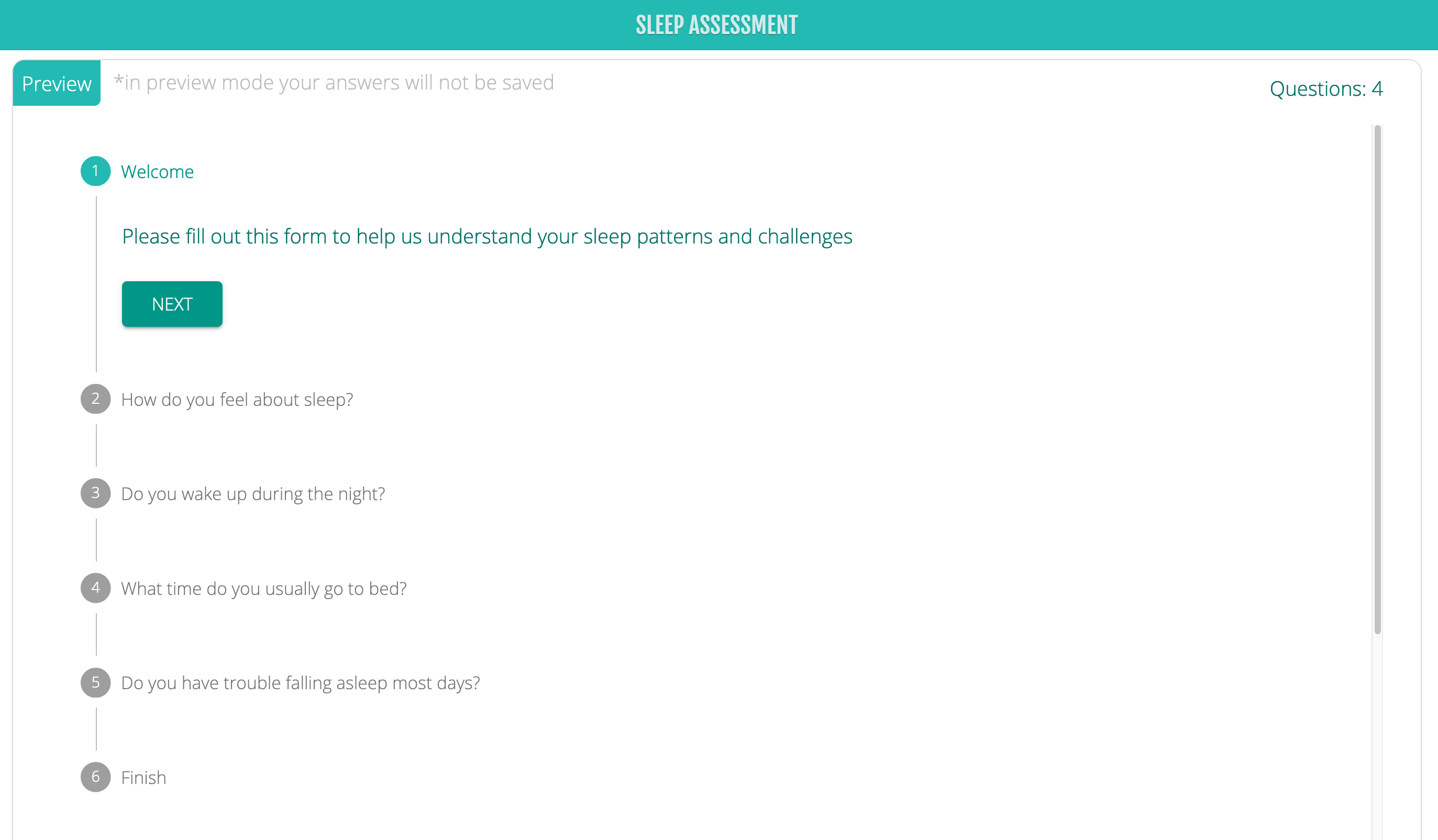 ---
SEND TO CLIENT emails your form to your student. You can change the subject and text of the email. Click SEND when you are ready to email your Form.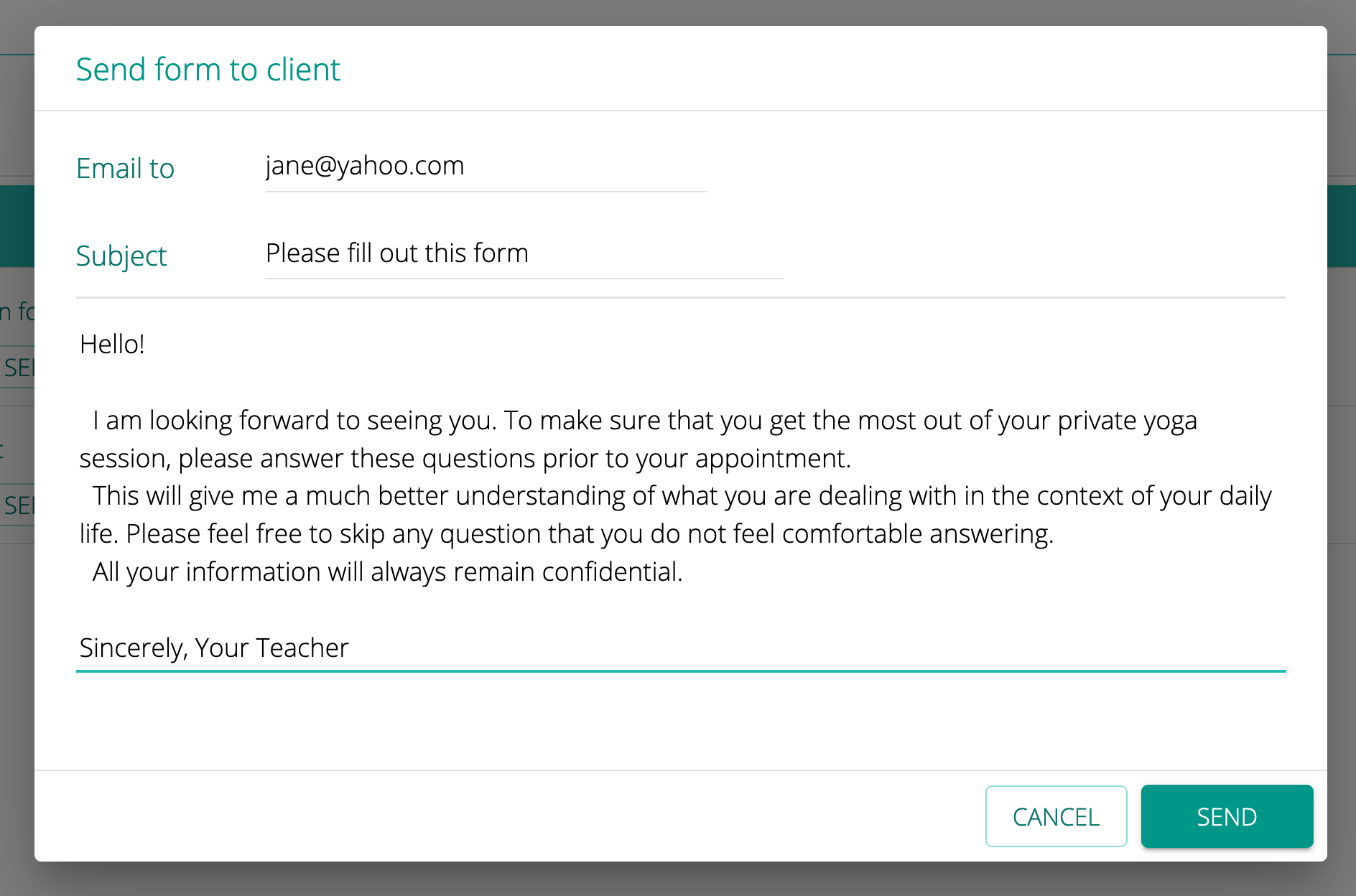 ---
GET LINK copies the link to the Form. This is useful if your Student's server bounces emails from us. If this happens, you can simply include this link in your own email.

The PRINT button prints the filled-out version of the form once your student completes it.

The DELETE button deletes the form.