To create a private group for your school, go to Sequence Wiz community site by clicking on Sangha button in the top right corner.

Enter your password to get access to the community site and set up your Profile >
---
ATTENTION: Your trainees will need to set up their own profiles on the Sequence Wiz community site to be able to join the group. 
---
To create a new group, go to Discussion groups from the top menu and click on Create a Group.

Give your group a name and enter description.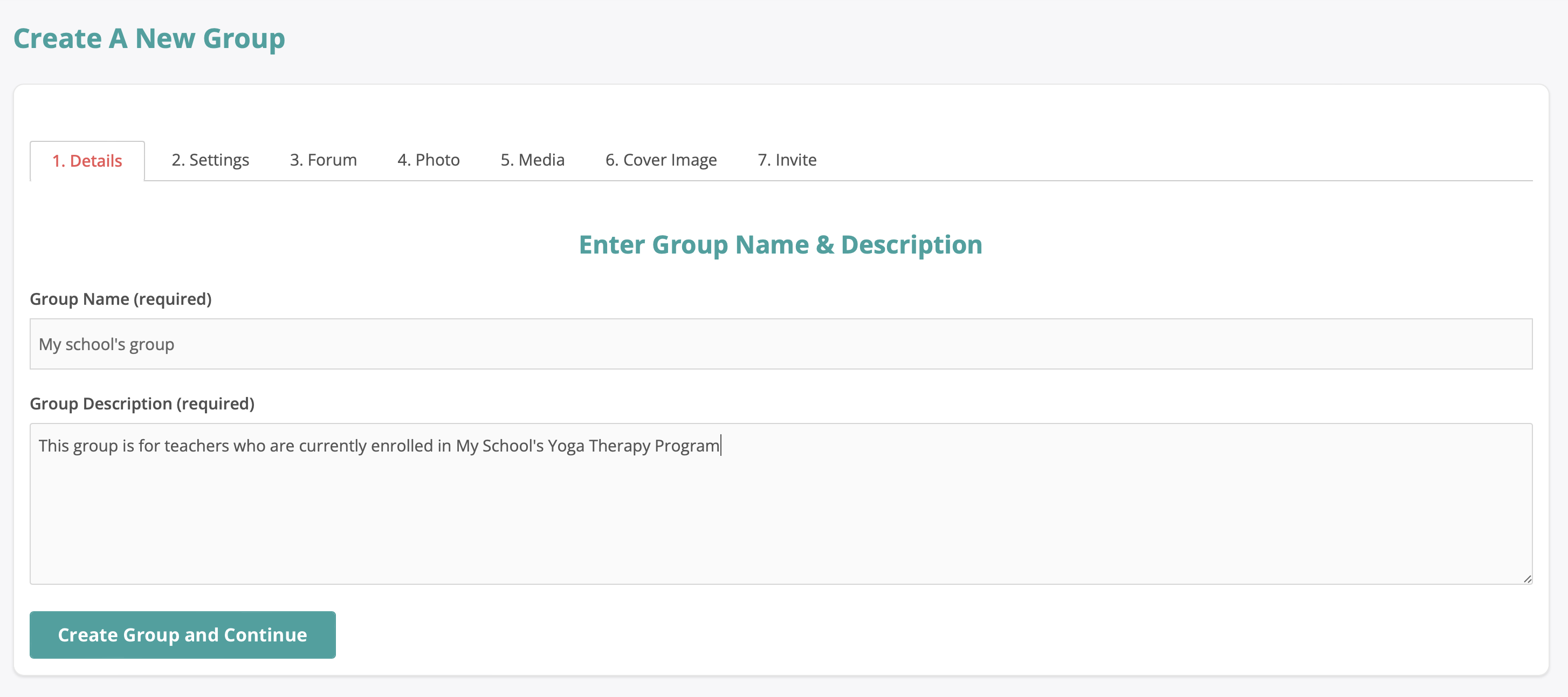 Follow the steps to fill out group Settings, Forum, Photo, Media, Cover Image, and Invite members.
In settings, be sure to choose private group.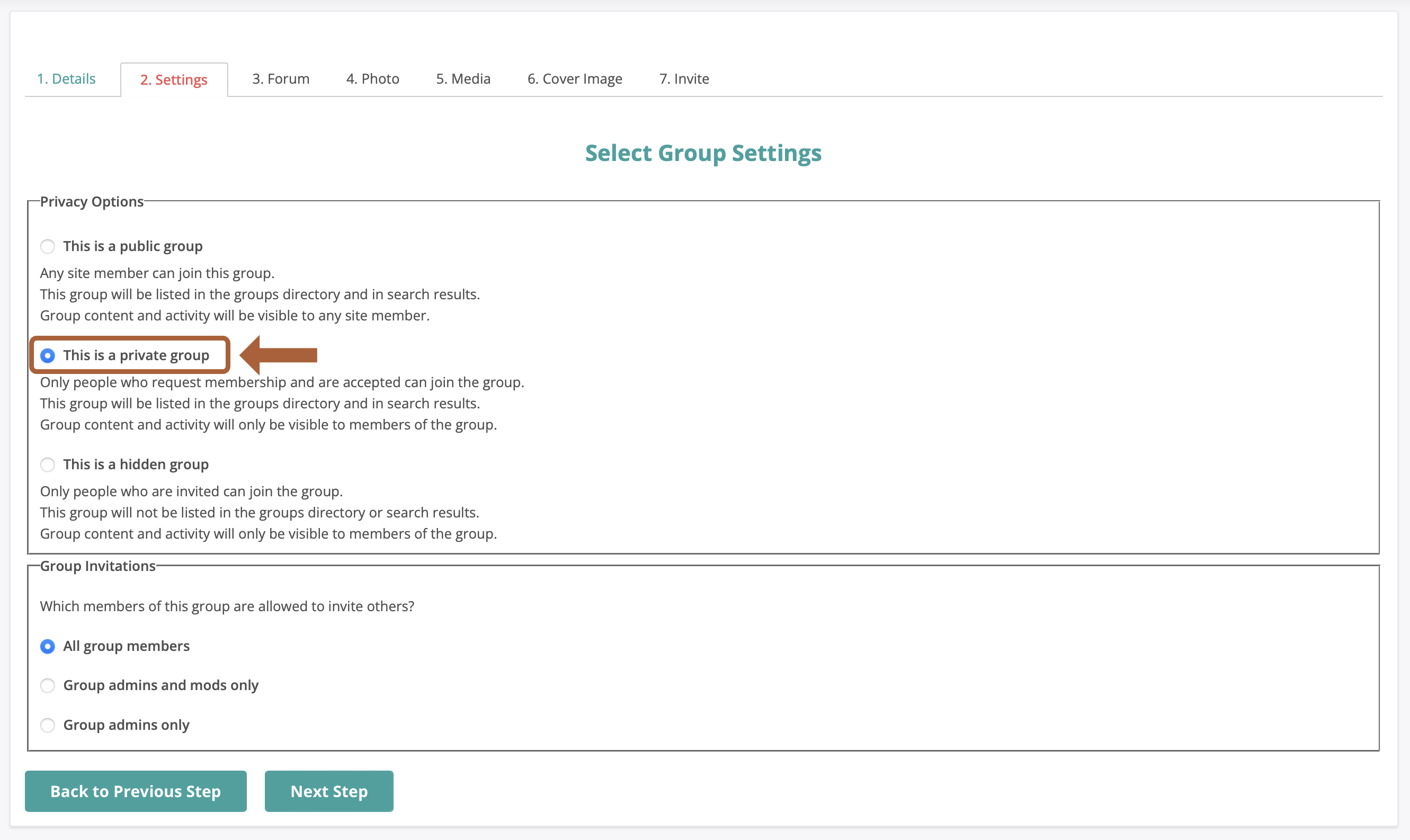 To Invite members to your new group, type the first name and click Enter. Choose members from the list and click on the plus sign to add them to your invitation list. Proceed to add all members you want to include. Only members that have already visited the community site in the past will show up.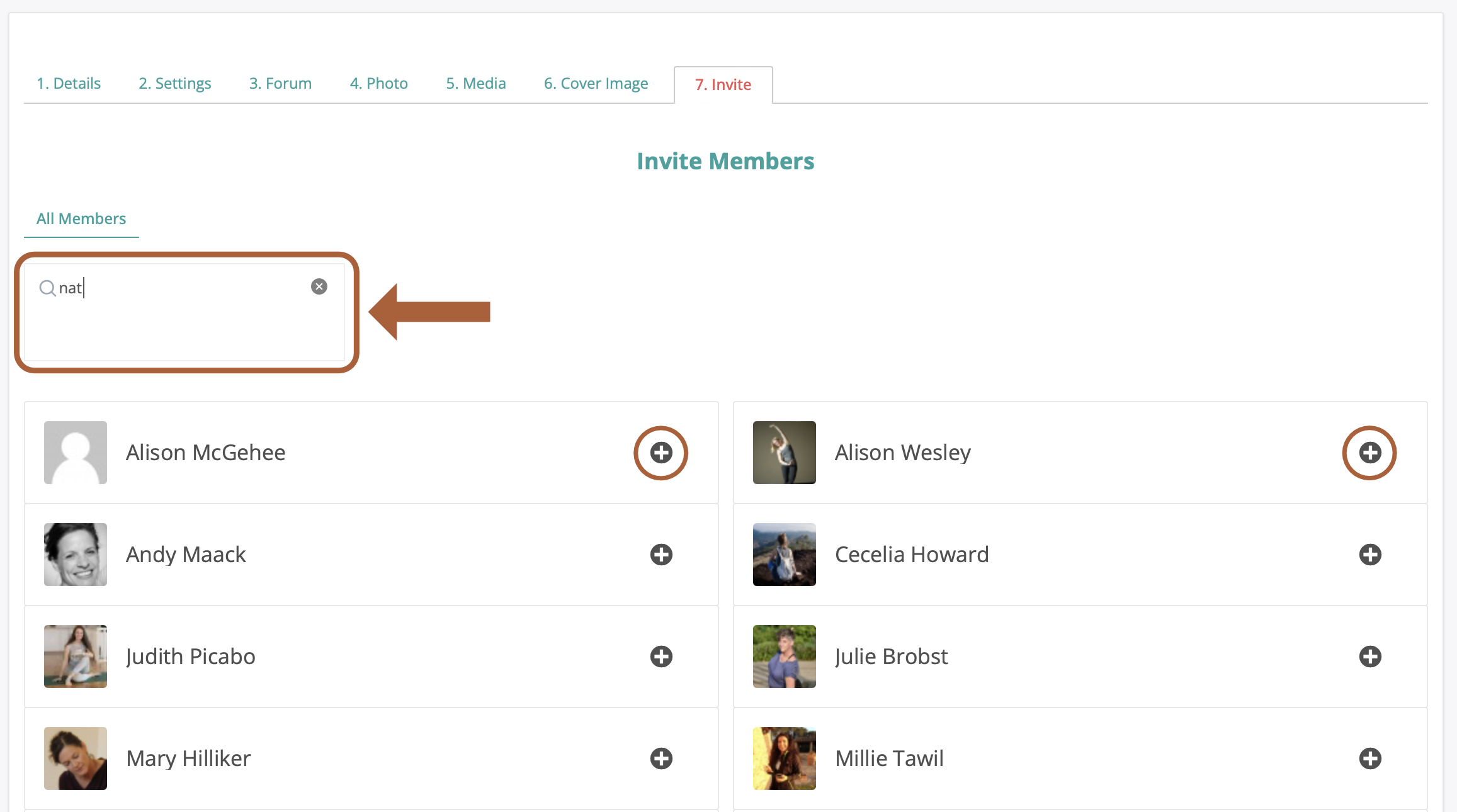 After you add all members you wish to the list, click on Send Invites button. You can add an optional message to your invitation. When you finish, click Send.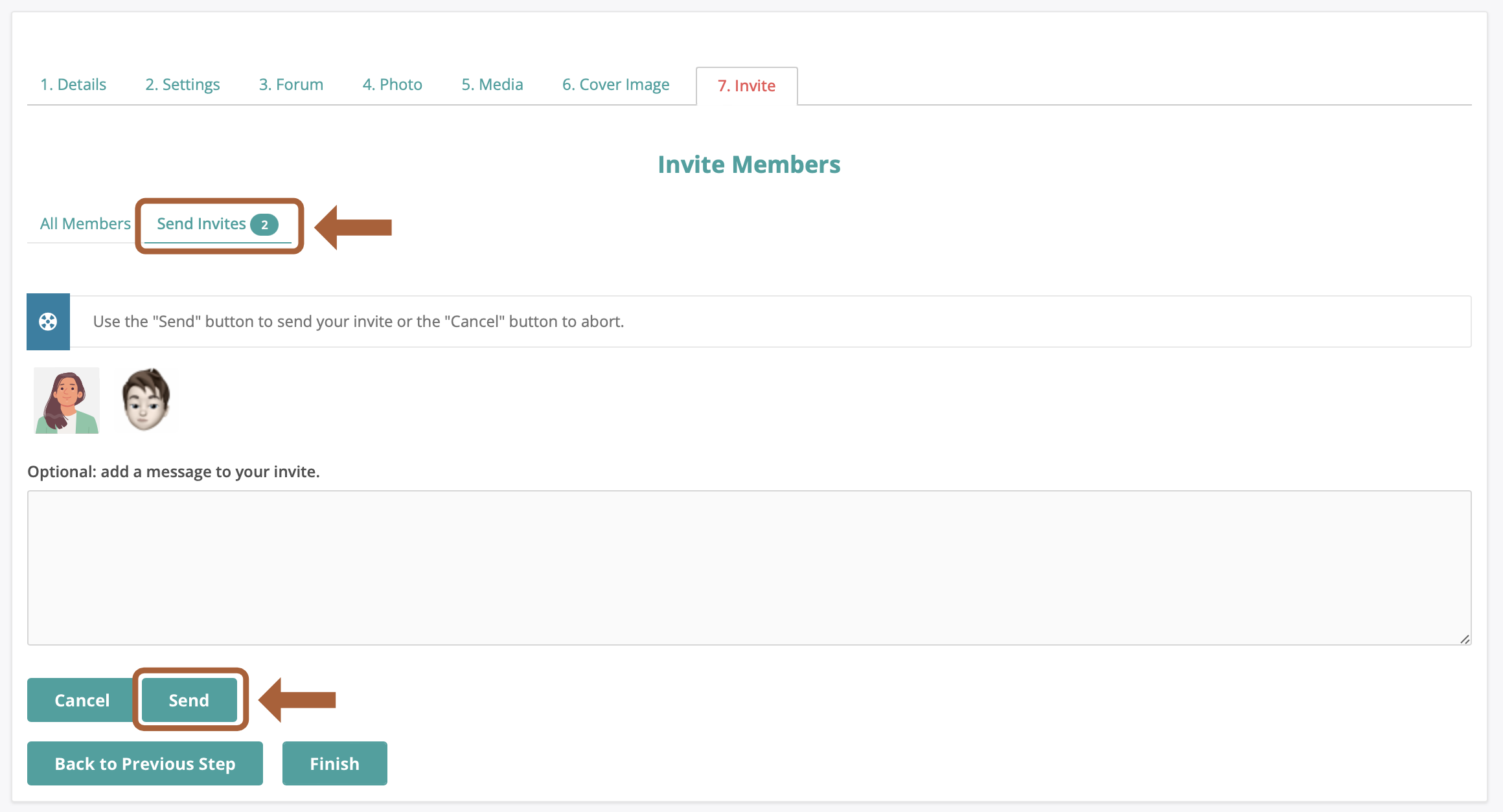 Your members will receive an invitation both in the community site profile and their email.
After members accept your invitation, they will be able to participate in group discussions. Only invited members who accepted your invitation will be able to see the contents of the group.
How to post content to your private group >