To add a new student, click on + ADD NEW button in the top menu and select STUDENT from drop down menu.


Or, you can click on Students button in the top menu and then click on plus sign next to Add new student.


New Student Profile window will open. You can begin by adding student's personal information. You can add student's picture to the icon using Add image link. Otherwise, the icon will show the first letters of the student's first and last name.
ATTENTION: The Main concerns section of Personal information will be automatically filled once your student fills out General Evaluation form (that you can send from Forms below). That way you spend less time on your paperwork. You can edit this information after it's been autofilled.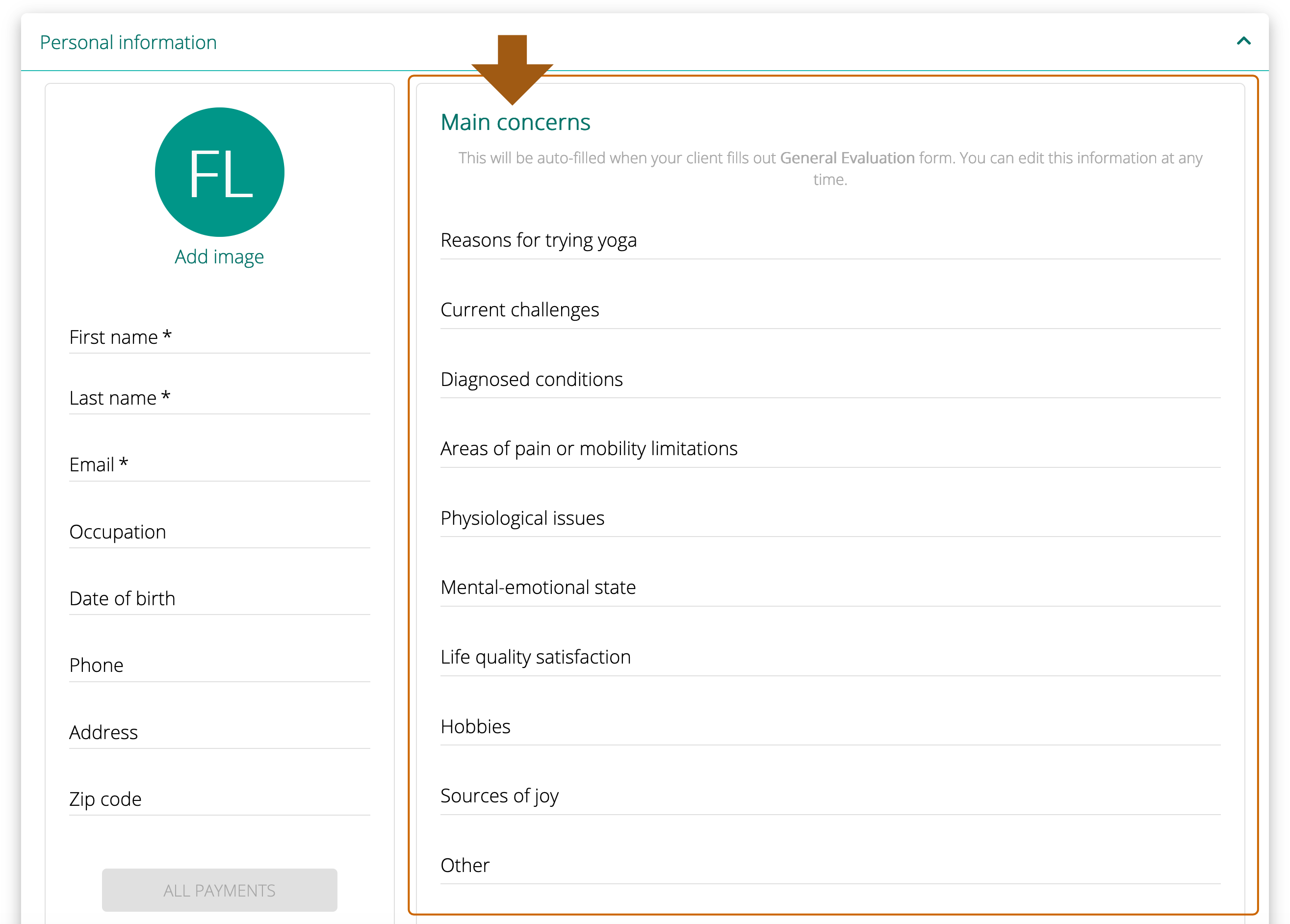 Use the tabs below to add more detailed information about your student. Do not forget to save your new Profile by clicking on CREATE (will save it and take you to Students page) or CREATE AND CONTINUE EDIT (will save it and keep you on this page)

Forms section allows you to create new forms and send them to your students. Learn more about working with Forms >
Files and Documents section allows you to add any other documents you have relating to your student (doctor's notes, copy of their current practice, etc.) Learn more about Adding additional files >
Goals section allows you to set short-term and long-term goals for working with your student. Learn more about setting Goals >
Structural observation section gives you an opportunity to record your observations about the student's structure and their physical concerns using visual tagging system. Learn more about Structural observation >
Session notes contains your records of sessions with your student. You can attach sequences directly to each session note. They will show up here, but will be stored in Sequences (below). Learn more about adding Session notes >
Sequences section contains all sequences that you've attached to your Session notes. You can view and edit your sequences here. Learn more about creating sequences >