Sending forms to your students helps you collect essential information you need to know for safety purposes, like diagnosed conditions, recent surgeries, current medications and treatments, as well as other relevant information about their lives.
You can create a brand new form or modify an existing form Template.
To add a new form, go to Forms in the top menu and click on the plus sign next to Add new form.


You will be taken to Form Editor. Here you can add your Form name and description, set your welcome screen, add form content and set the final screen.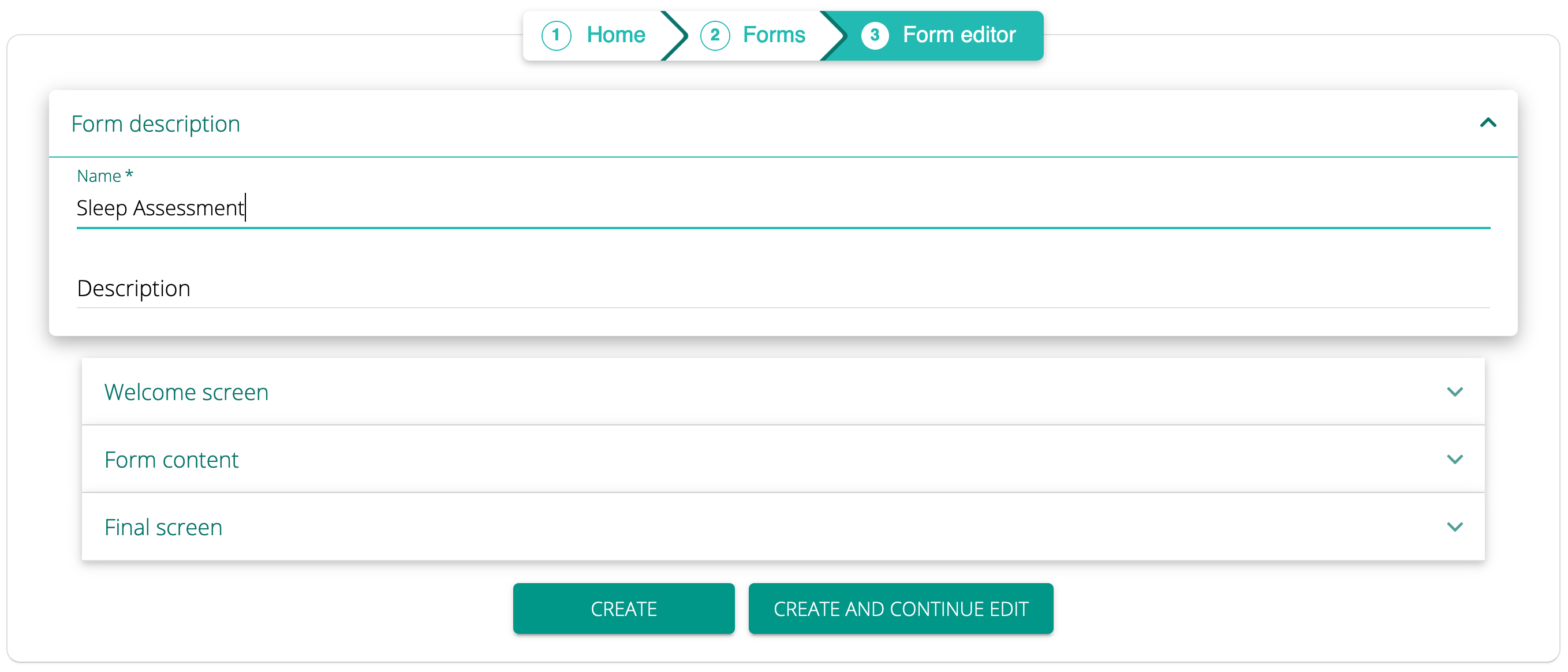 Welcome screen will be shown to the receiver of the form before the questions.

Form content contains questions for the receiver to answer. Learn how to create a form >

Final screen is a final message to the receiver at the end of the form.

Once you finish creating the form, be sure to save it. CREATE button at the bottom will save it and take you to the list of forms and CREATE AND CONTINUE EDIT will save it and keep you on the same page.