You can send a liability waiver to your student from their Student Profile. To send the waiver, open Files and Documents tab. You will see the status of the liability form (whether or not it has been sent yet).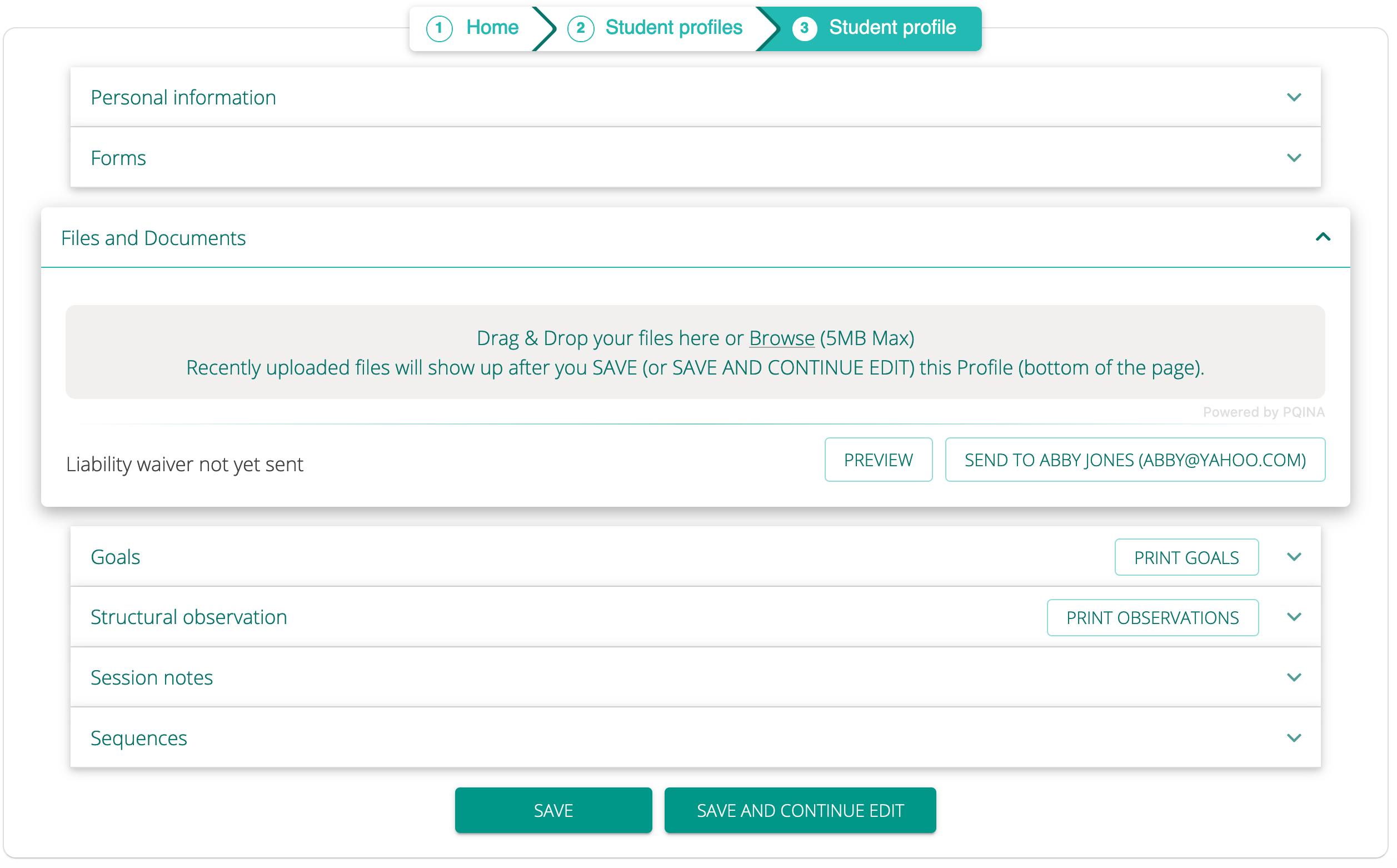 You can preview it by clicking on PREVIEW button. The pdf file of the form will open with all relevant information filled out. The form will reflect your name and the name of your business (which you can add to your account in Company information). This is an example of what it will look like.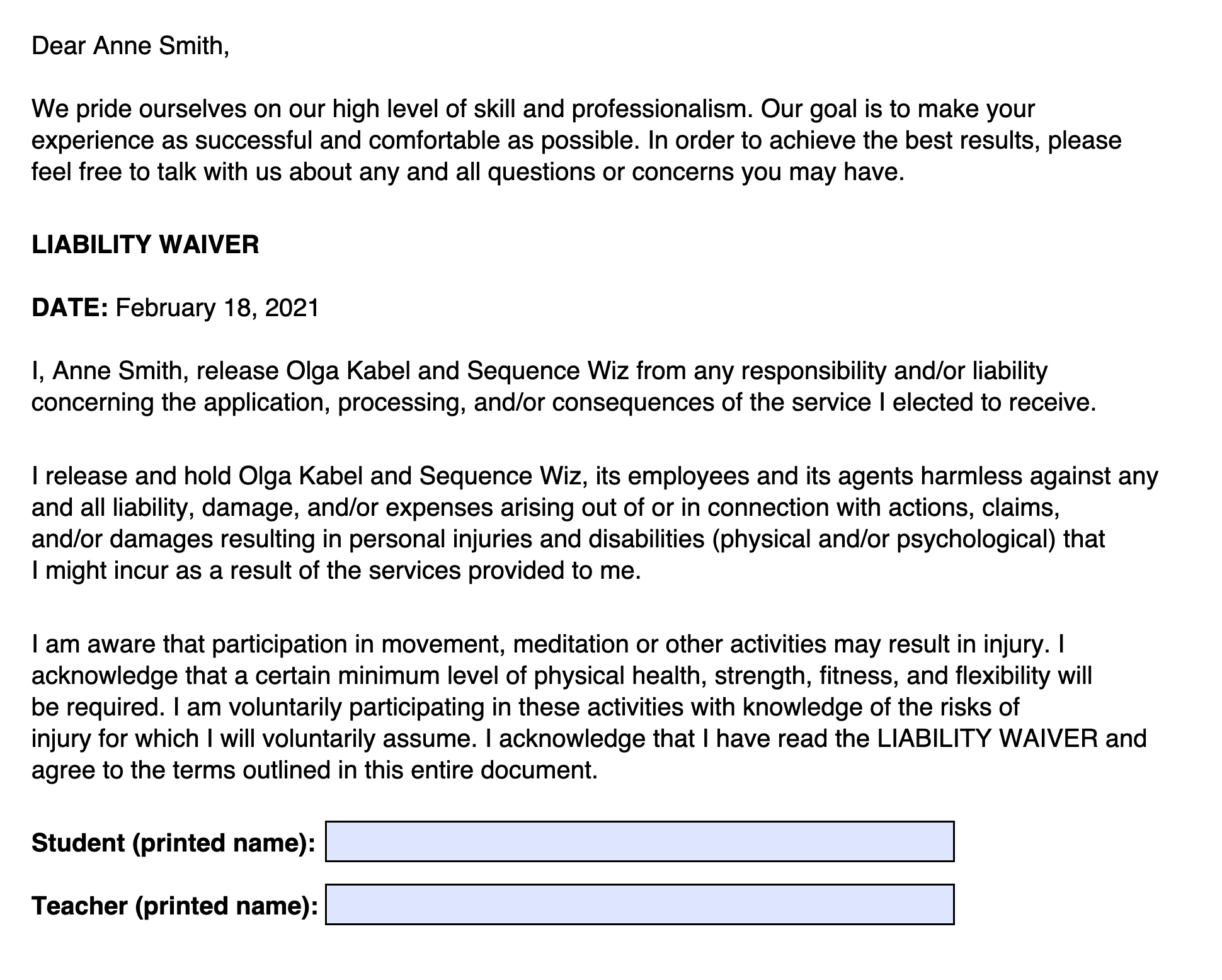 To email the liability waiver, click on SEND TO button. The email will be sent to the email address associated with your student and the status of the waiver will be changed to "Liability waiver sent (Date)"

The student will need to type their name in the form, save it and email it back to you like any other document. When you receive it, you will type your name in it, save it and add it to Files and Documents.