You can switch between different subscriptions at any time.
To switch, first log in to your account, then go to MY ACCOUNT > MY PROFILE.

Click on Subscription tab. Choose the subscription that best fits your needs and select monthly or annual option.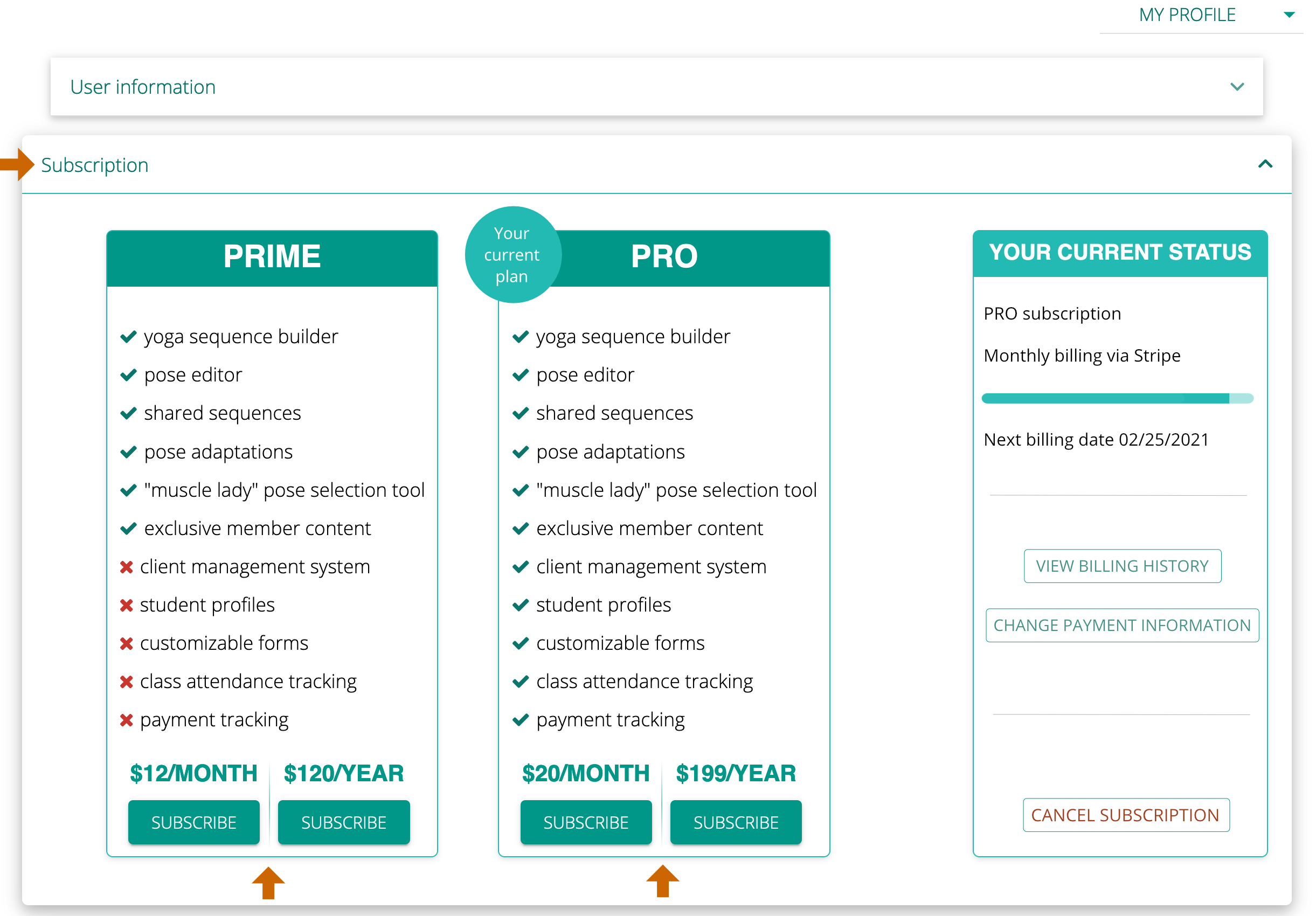 You will be able to choose your form of payment (Card or PayPal) and complete your transaction. After the transaction is complete, your new subscription will be activated.
---
ATTENTION!
Please keep in mind that sometimes it takes a bit longer to activate your subscription, particularly for international PayPal orders. It depends on the approval from your bank. If your subscription does not become active after couple of hours, please email us for assistance.