To apply a promo code to an existing account, go to MY ACCOUNT > MY PROFILE > SUBSCRIPTION.
Click on APPLY PROMO CODE  and enter your code. Click on the green check mark or click Enter on your keyboard.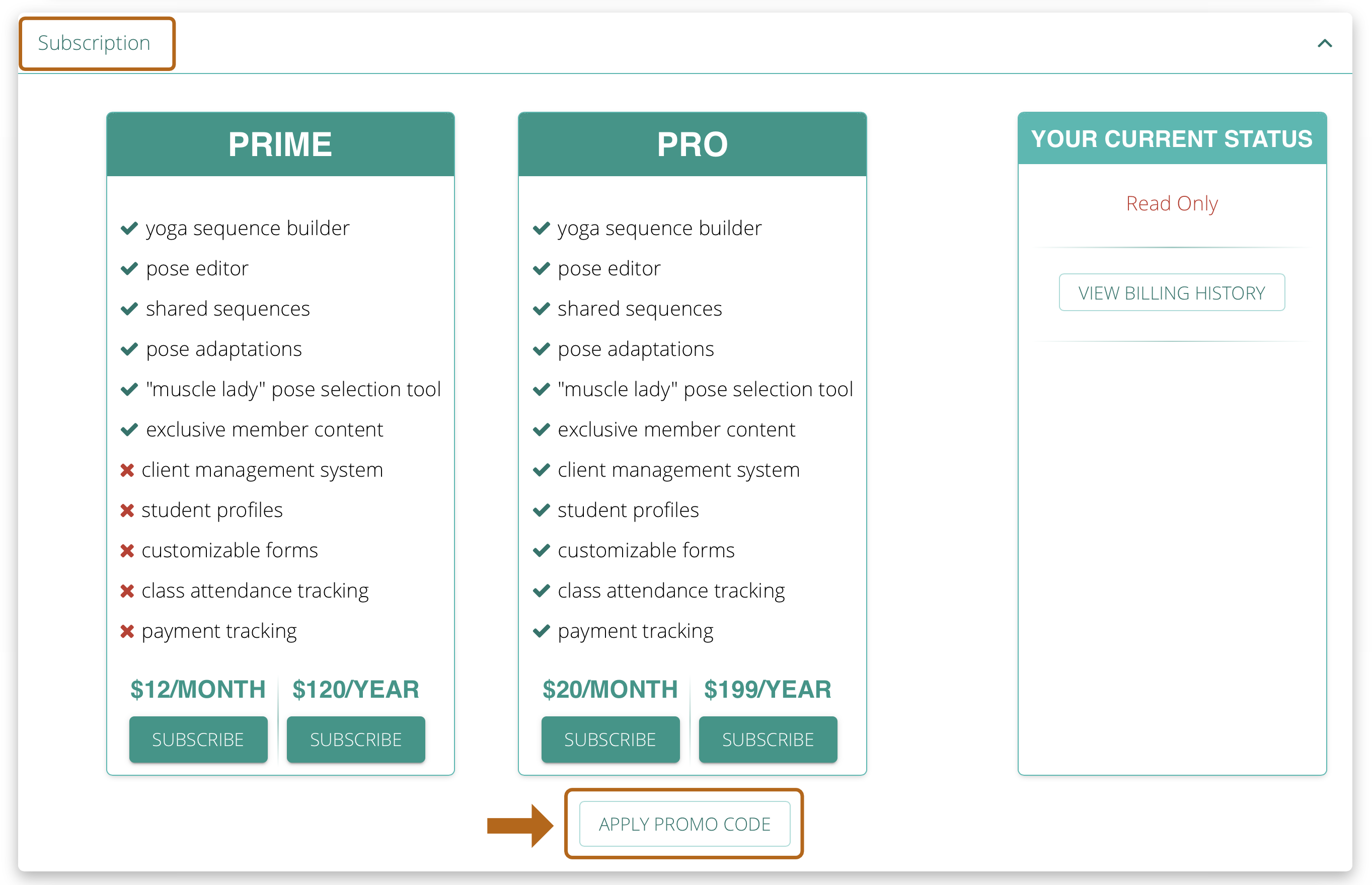 You will see your discount reflected in the membership price. Click on SUBSCRIBE under the discounted price and enter your payment details.