Once you add your form to your Student profile, you can email it to your student.
---
SEND TO CLIENT emails your form to your student. You can change the subject and text of the email. Click SEND when you are ready to email your Form.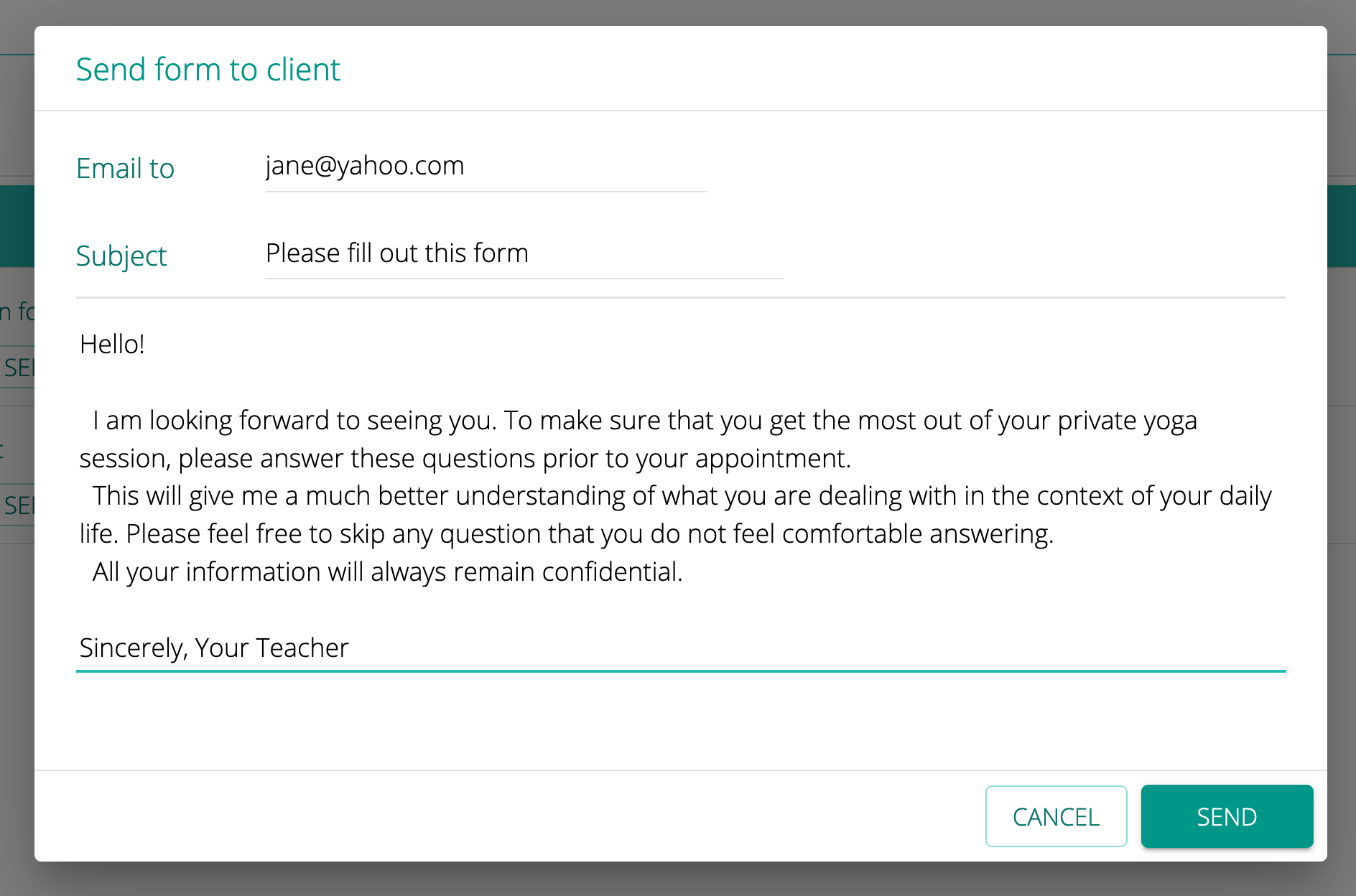 Once the student fills out the form, you will get an email notification about it. You can then view your student's answers by clicking on the title of the form.

You can also print the form with answers by clicking on PRINT button.
---