You can link your Google Calendar to your account to be able to easily view and manage your upcoming appointments.
To link your Google Calendar, click on the Calendar button in the top menu.

A calendar set-up window will show up.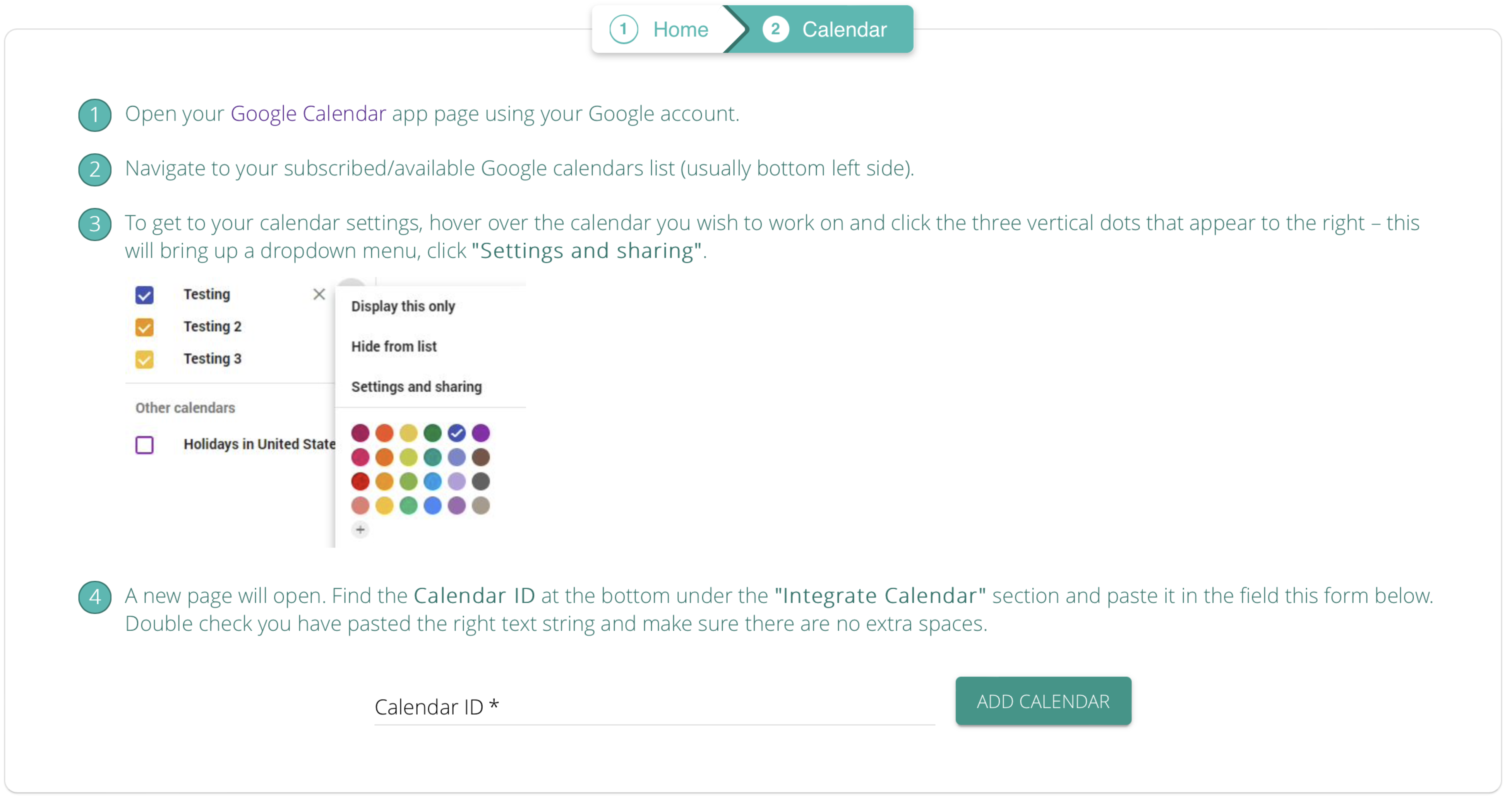 ---
---
Let's follow it together.
STEP 1: Go here and log in to your Google calendar. IT IS VERY IMPORTANT THAT YOU ARE LOGGED IN TO YOUR GOOGLE CALENDAR IN THE SAME BROWSER THAT YOU ARE USING FOR SEQUENCE WIZ. Otherwise, the calendar won't work.
STEP 2: Click on My calendars on the left-hand bar.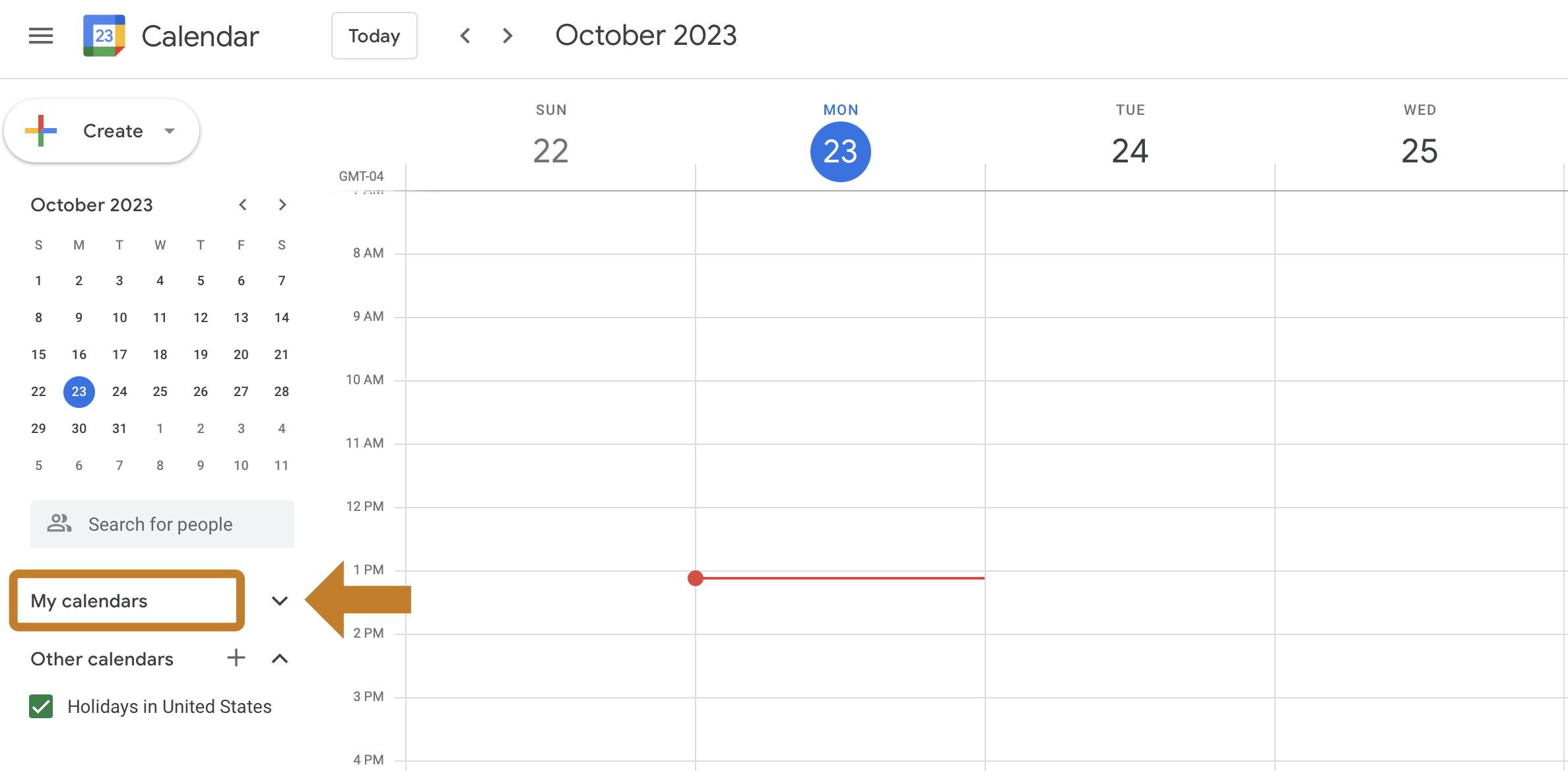 STEP 3: Choose the calendar that you want to use (you might have several calendars; choose your work one). Hover over the title of your chosen calendar and click on the three dots next to it.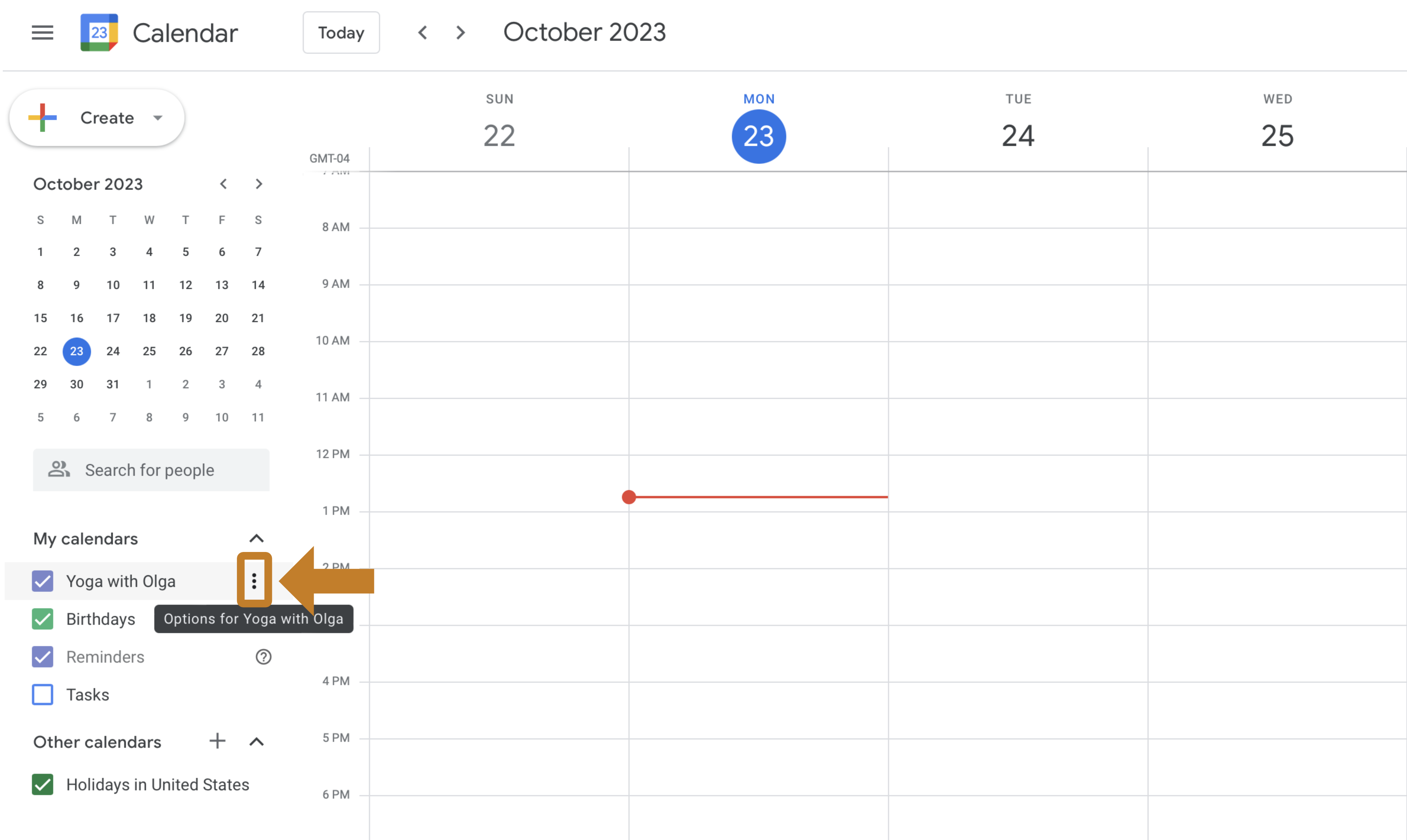 Then click on Settings and sharing.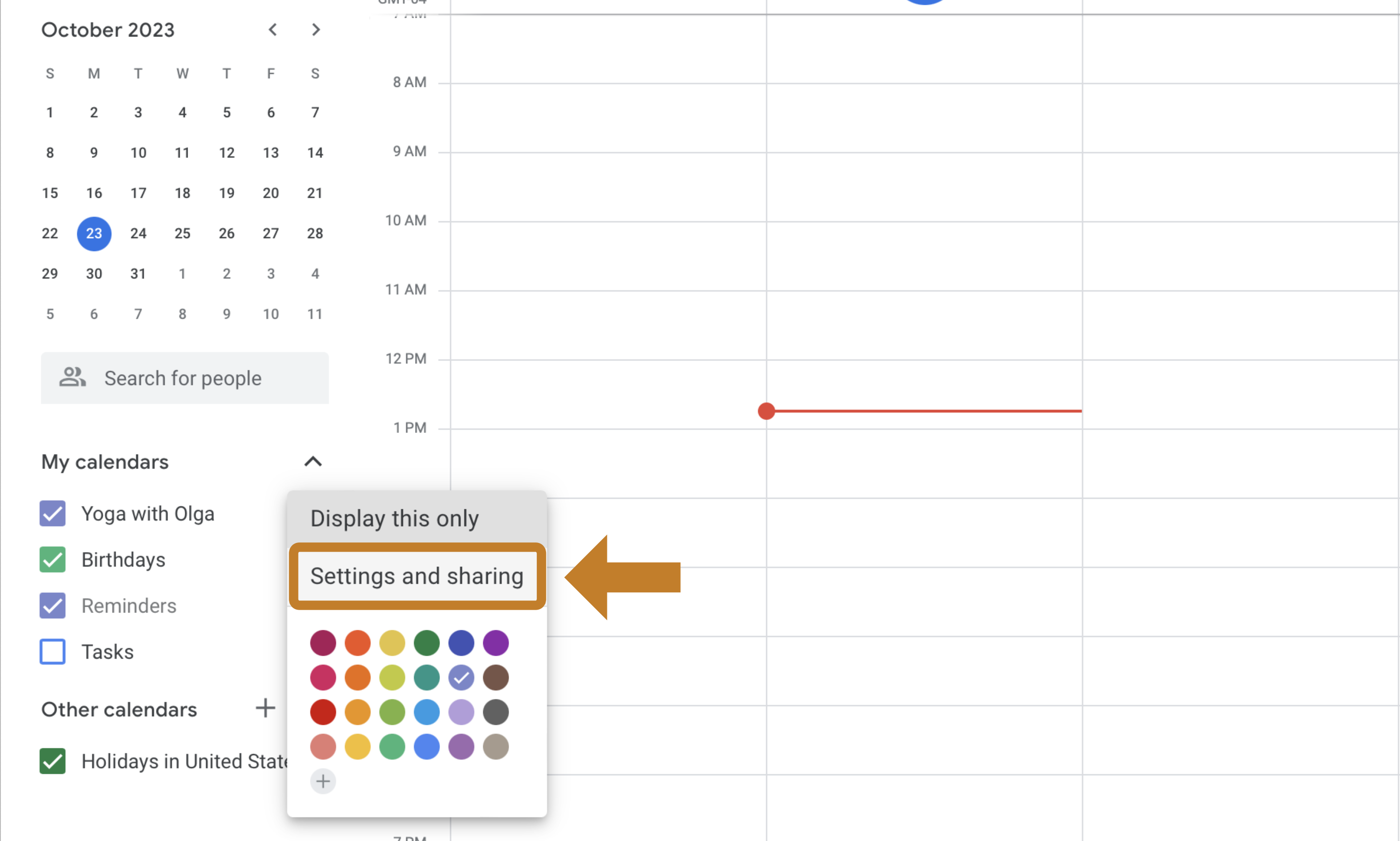 STEP 4: Scroll all the way down to Integrate calendar and copy Calendar ID.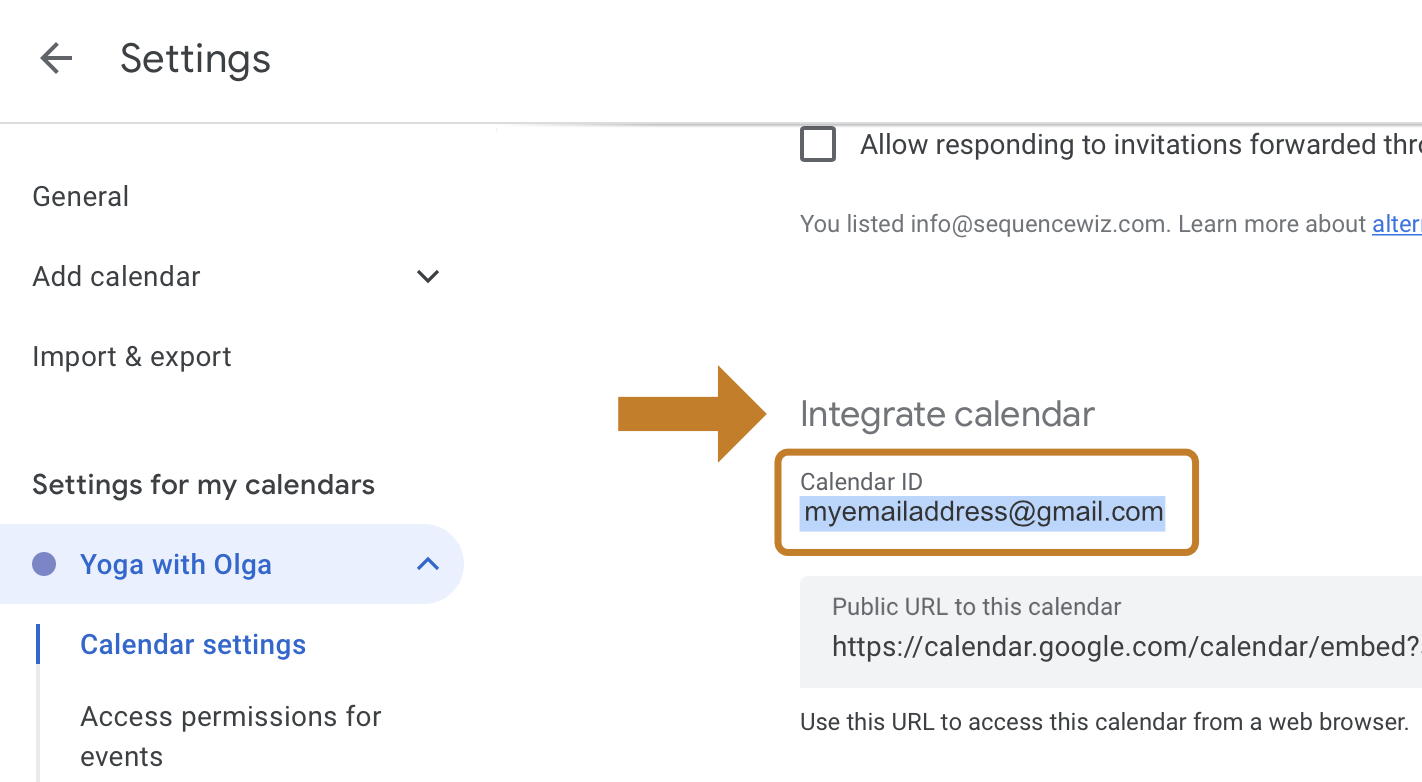 Paste Calendar ID to the Calendar ID field on the calendar setup page on Sequence Wiz and click on ADD CALENDAR.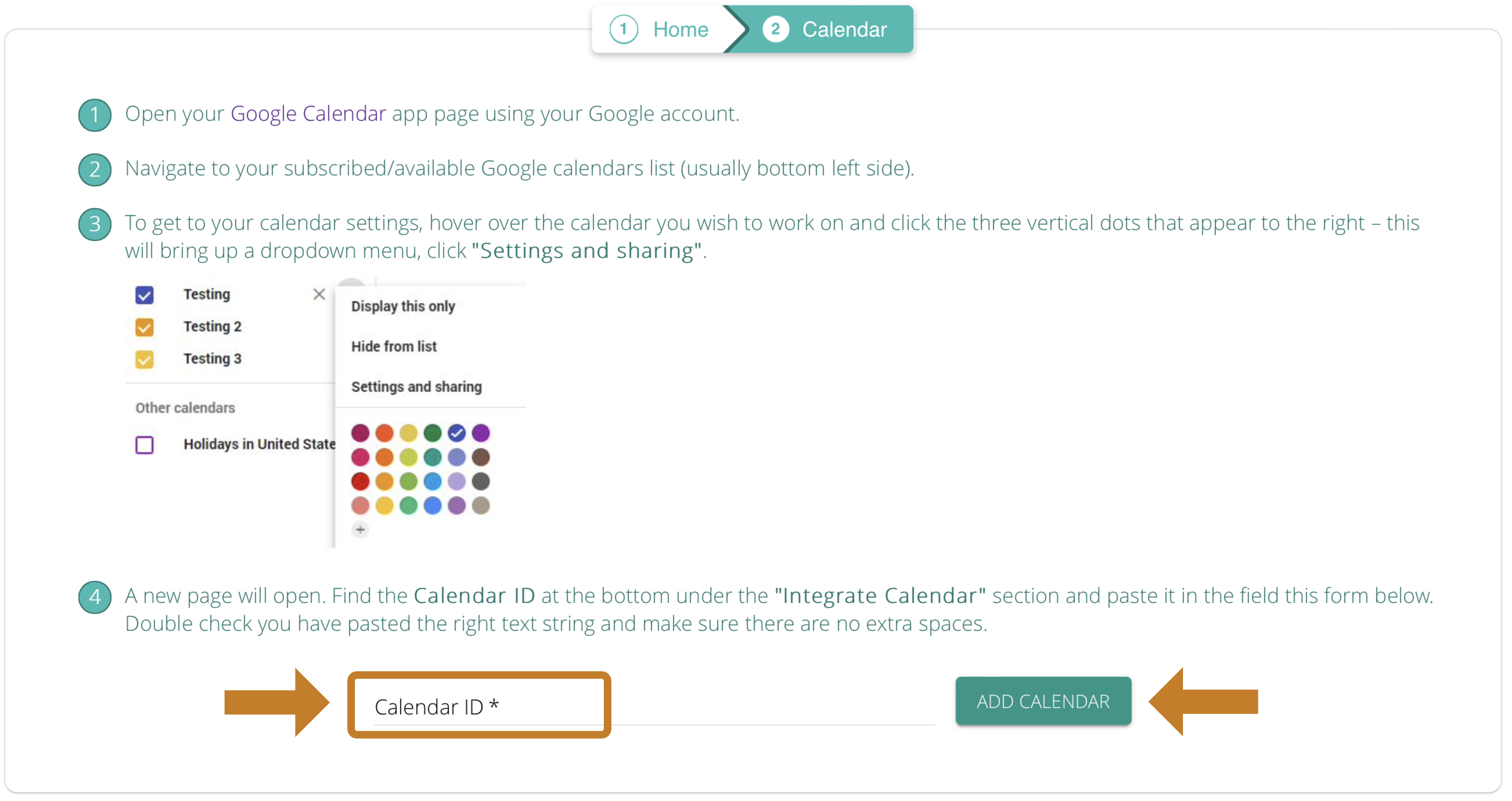 You will be ready to go! Once it is set up, you will return to this page to view your appointments.