To reshape a line within a pose first select a pose and click on Edit icon.
To reshape a line double-click on it and move little white squares (anchors) to form a line path and little blue circles to reshape the line between the anchors. Some of the existing lines cannot be reshaped, but you can reshape any line you add to the image.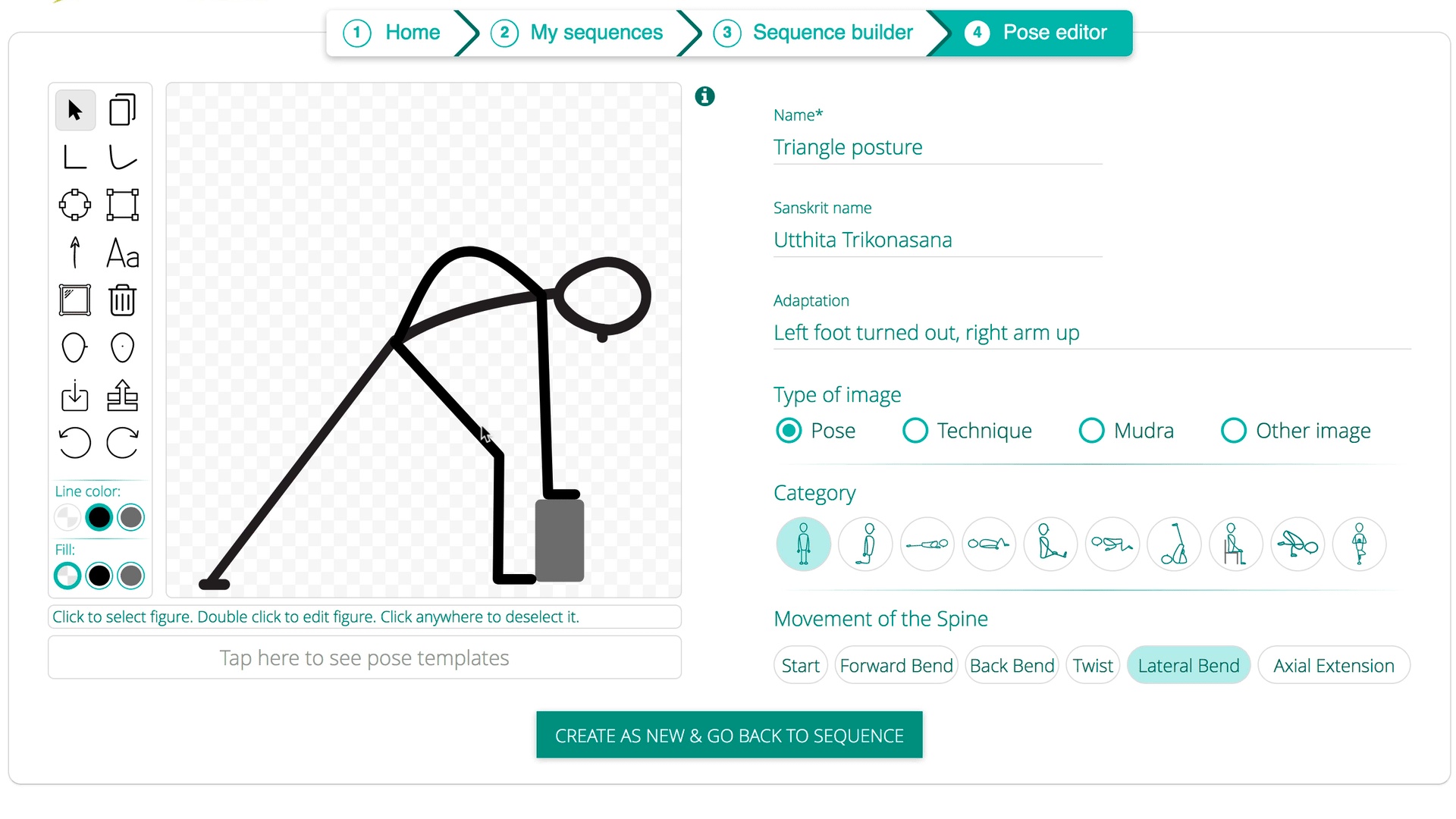 When you finish change the pose Name or Adaptation accordingly and then click on CREATE AS NEW AND GO BACK TO SEQUENCE.
---