To edit a Shared sequence (pre-redesigned yoga practice) to your liking first go to SHARED SEQUENCES.

To copy any sequence to your sequences for editing click on Duplicate icon on the right side. It will be added to MY SEQUENCES.

Click on Home button at the top.

Then go to MY SEQUENCES.

You will see that the Shared Sequence has been added to the list of your sequences. Open it by clicking on the title and begin editing any way you like.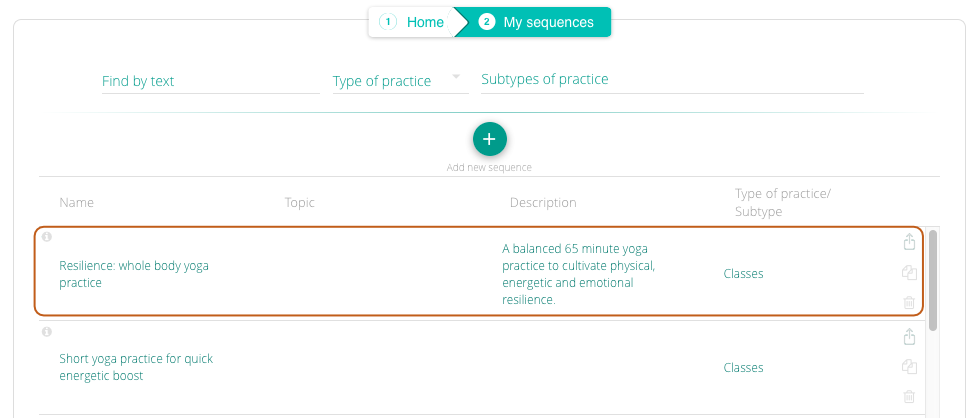 More info on how to work with a sequence >
---